Dialogues are such an inherent part of any film, and yet we never seem to pay too much attention to them. However there are some lines which have become a part of folklore and which are unforgettable. Most of us will instantly recognize the lines given below, since all of them are associated with our memories of great films and great actors. Sigh! I think apart from the singing and dancing, it's the dialogue baazi which makes a Bollywood movie so memorable.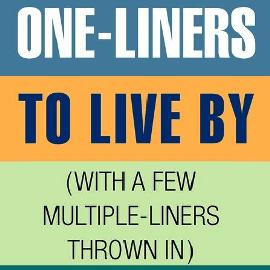 Here are some of the famous one-liners, in some cases only one word, or in some cases a few lines, which have always been a part of my reminiscences of Hindi films. I look forward to more additions from our readers.
Most famous Dialogues and One liners from Bollywood Movies
Sholay – 1975

Sholay had some of the best one-liners among Hindi films and many of them have achieved immortality!
Kitne log the?
Ab tera kya hoga Kaliya – (MacMohan, who was Kaliya in this film, died recently, and an obituary on him in one of the leading daily's began with this line!)
Jo dar gaya, samjho mar gaya.
Yeh haath mujhe de de Thakur
(All of these dialogues were a part of Amjad Ali Khan's role as Gabbar Singh)
Vaise to Basanti ko bilkul bolne ki aadat nahin hain – magar puchte he ho kahe dete hain – ( The inimitable Hema Malini driving a tonga with a bored Amitabh and an enamoured Dharmendra as her passengers)
Mr. India – 1987
Mogambo khus hua
Amrish Puri in his most famous role as the villain Mogambo. This was perhaps his most famous dialogue in his whole career.
Kaun khambakht bardaas karne ke liye pita hai
Dilip Kumar – the pathos and agony behind this line – just the words were enough.
Pakeezah – 1972
Aapke paon dekhe,bahut haseen hain. Inhe zameen par mat uttariyega, maile hon jaayenge
Raj Kumar – he never said these immortal lines to Meena Kumari, just wrote them down on a piece of paper and left them for her in a train compartment.
Babumoshaaaii – Anand – 1970 – Rajesh Khanna – need we say more than just this word?
Pushpa, I hate tears – Amar Prem – 1971 – Rajesh Khanna
Tareekh peh tareekh, tareekh peh tareekh,  tareekh par tareekh deti hai yeh adalat par insaaf nahin deti – Damini  – 1993 – Sunny Deol – many of us who have dealt with Indian courts would understand and sympathise with Sunny Deol's anger and frustration.
Kamzor mat samjho humko, abla nahin hain hum – Mrityudand – 1997 – Madhuri Dixit – at her fiery best
Aur haar kar jitney wale ko baazigar kehte hain – Baazigar – 1993 – Shahrukh Khan
Aati kya Khandala – Aamir Khan – Ghulam – 1998 – Rani Mukherjee could not possibly have refused an invitation given in this manner!!
Mere paas Maa hai – Deewar  – 1975 – Shashi Kapoor – These four words could easily constitute the most famous lines from any Hindi film ever.
Rishte mein hum aapke baap lagte hain – naam hain Shahenshah – Shahenshah – 1988 – Amitabh Bachchan – Amitabh says that this is one line he is asked to repeat the most often, at talk shows and with audiences worldwide.
Mujhse dostii karoge ? – Bobby – 1973 – Dimple Kapadia – How could Rishi Kapoor refuse such a simple and innocent invitation?
Prem naam hai mera, Prem Chopra – 1987 – Prem Chopra – The ultimate villain of Bollywood with a name which was recognizable immediately.
Dosti  mein no sorry , no thank you – Maine Pyaar Kiya – 1988 – Salman Khan – a take-off from the famous lines from the English Love Story, yet they seemed to summarize every lover's emotions.
Bade bade deshon mein aisi choti choti baatein hoti rahti hain – Dilwale Dulhaniya Le Jayenge – 1995 – Shahrukh Khan
My name is Khan and I am not a terrorist – My Name is Khan – 2010 – Shahrukh Khan – It signifies the angst and turmoil of every Muslim who is watching his name and religion being negatively typecast all over the world
Don ka intezaar toh gyarah mulko ki police kar rahi hai Sonia. Lekin itna jan lo ki Don ko pakadna mushkil hi nahi, na mumkin hai" – Don – 1978 – Amitabh Bachchan
"Tum us ladke se nahi shaadi karoge jisse tum pyaar karte ho, tum us ladke se shaadi karoge jisse main pyar karta hoon"  – Utpal Dutt in Hrishikesh Mukherjee's classic film, Golmaal – 1980.
Aacha tum ab sochne bhi lagi ho? – Golmaal – 1980 – Utpal Dutt – his very sarcastic remark to a bewildered and confused Shubha Khote.
Thora khao, thora phenkon – Jaane Bhi Do Yaaron – 1983 – said as cake pieces were being thrown out of the window to a very hungry Ravi Vaswani!
Chinoy Seth, jinke ghar sheeshon ke hote hain weh doosron par pathar nahin phenkte – Waqt – 1965 – Raaj Kumar
Mona Daarling – Ajit – no one seems to be able to recall as to when these lines were first recorded, but they have just become a part of the Ajit folklore.
Sara shehar mujein loin ke naam se jaanta hai – Kalicharan – 1976 – Ajit – This is another one of his most famous lines.
Lilly, don't be silly – Ajit again but once again I am not able to recall the exact film.
Main apni sabse favourite hoon – Jab We Met – 2009 – Kareena Kapoor in one of her best roles ever!
Yeh dhai kilo ke haath hai, uth jaaye to aadmi utha nahin, uth jaata hai – Ghayal – 1991 – Sunny Deol
"I can talk English, I can walk English, I can run English….because English is a phunny language." – Namak Halal – 1982– Amitabh Bachchan
Aye Circuit! Haan bolo bhai. Tension nahi lene ka, apun hai na! – Munnabhai MBBS – 2003 –  how we wish there was someone who could say these lines to us and take our tension away!
Dhandha jitna pyaar se ho jaaye utna hi accha hai – Satya – this 1983 film had some of the most classic lines of Mumbai's underworld.
I love you k-k-kiran – Darr – 1990 –  Shahrukh Khan
"Naam: Vijay Nath Chauhan…Baap Ka Naam: Dina Nath Chauhan, maa ka naam Suhasini Chauhan, gaon Mandwa, umar chhatees saal ' – Agneepath – 1990 – Amitabh Bachchan
'Tum mein itne ched kad denge kee tum confuse ho jaaoge ki khaya kahan se or paadein kahan se" – Dabangg – 2010 – Salman Khan – probably one of the most iconic lines of 2010.
"Mein ab gate ki taraf ja raha hoon, wahan jakar mein ek bar palat ke dekhon ga, agar tum wahan rahi to mein samjhoonga tumhara jawaab haan hai" – Dil To Pagal Hai – 1997 – Akshay Kumar