We already know the pains which Aamir Khan undertook for the shooting of Ghajini – he built a massive body through a hardcore health and diet regime and had to control all aspects of his personal life just for the movie role. Another thing was the striking buzz hair cut which had taken the nation by surprise – from shopkeepers to the trendy urban crowds of India – everyone was sporting the 'Ghajini look'.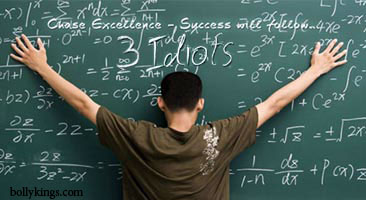 Aamir's new avatar will be highlighted primarily by the fact that this new character is actually a student in an engineering college and therefore, does not have the muscular, heavily built body of a killer (his role in Ghajini) and therefore, he will have to reduce all that pumped up muscle to that of an average student.
"I have not been working out for the past three months so that my body comes back to normal. I had worked out a lot of the role in Ghajini so undoing all that is definitely going to hurt. But that's all part of life so I guess I should not crib and cry about it. Moreover, I am looking forward to working on this film…", says Aamir.
The movie is based on Chetan Bhagat's novel Five Point Someone and deals with the dwindling education system. In keeping with other films by Raju Hirani, 3 Idiots will be a light family movie mixed with humour, satire and loads of fun. The presence of screen veterans such as Aamir Khan and Boman Irani, the sexy Kareena Kapoor and cute Madhavan along with the witty Sharman Joshi makes for an interesting star cast. Shooting is going on full speed and if all goes well, the movie might be released in mid 2009.