2009 saw a dry spell in terms of super hit Bollywood movies. The much anticipated big banner films like Blue, Kurbaan, Kaminey, Ajab Prem Ki Gazab Kahani and even Paa, though tried to steer away from the conventional path, tanked nonetheless. The audience is, no doubt, quite starved for some quality entertainment.
The New Year promises to bring with it some fresh new ideas to Hindi cinema and hope to make way for a new breed of Bollywood movies. With films like Rann, Chance Pe Dance, Teen Patti, My Name is Khan and Kites, set to release this year, there seems to be a little something for everyone. As many as 12-15 films are set to release in just the first quarter of 2010, so imagine what all is in store for the whole year!
Let us take a look at what is in store for us movie buffs this year, and get to know a bit more about the biggies of 2010. The most anticipated and eagerly awaited Hindi movies, scheduled for release in 2010, have been discussed here.
Upcoming Hindi Movies – Bollywood 2010
My Name is Khan
Release– January, 2010
Banner– Dharma Productions.
Director– Karan Johar
About the film – Karan Johar's new flick brings back the timeless Jodi of Shah Rukh Khan and Kajol after a long time. People just love this on screen couple. According to media reports, the movie is about terrorism and how it affects everybody's life. The much awaited blockbuster My Name is Khan is finally set to release this year on February 12, 2010! This Karan Johar film brings the King of Bollywood, Shah Rukh Khan together again with the Kajol. My Name is Khan boasts of a musical score by Shankar-Ehsaan-Loy. Based on a true story, the movie revolves around Rizwan Khan (Shah Rukh) a Muslim based in San Francisco, who suffers from a rare kind of autism called the Asperger syndrome. He is married to Mandira (Kajol) who plays a Hindu single mother. Trouble ensues after the 9/11 attacks, when he is detained by US authorities in California, who mistake his disability for 'suspicious' behavior. Thus starts a fight for injustice and a journey to meet the US president.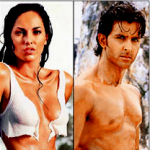 Kites
Release – February, 2010
Music – Rajesh Roshan
Banner– FilmKraft Productions (I) Pvt Ltd.
Producers– Sunaina Roshan, Rakesh Roshan
Director – Anurag Basu.
Starring– Hrithik Roshan, Barbara Mori, Kangana Ranaut, Kabir Bedi, Nick Brown.
The much talked about Hrithik Roshan starrer Kites, is scheduled to release in May this year. The movie tells the story of love and dance, with lots of drama and action thrown in. A co-production between the Indian and Mexican film industries, Kites is a poetic film, set in Las Vegas, Los Angeles and New Mexico, starring Hrithik Roshan and Mexican actress Barbara Mori. Directed by Anurag Basu, this bilingual film revolves around the lives of the three main characters in the film played by Hrithik, Barbara and Bollywood actress Kangana Ranaut.
Chance Pe Dance
Set to release in January this year, Chance Pe Dance showcases the story of a struggling actor Sameer, played by Shahid Kapur, who is ready to take on every obstacle that comes his way, head on. Genelia D'Souza plays Tina, a choreographer, and Sameer's friend, who encourages him in his fight for success. The story revolves around whether Sameer makes it big in the movie industry or not. A grab for all Shahid fans!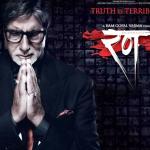 Rann: Another Ram Gopal Verma multi-starrer, set to release in the last week of January 2010, Rann tries to deface the ugly side of the Indian media. Starring Amitabh Bachchan, Paresh Rawal, Ritesh Deshmukh, Gul Panag and others, Rann is set in the context of society's complex organized structure and the battle raging between news channels, industrial giants and the government. Typical RGV style, be prepared for some dark truths about news organizations playing dirty, all in the race to hit the number one slot among TRP ratings.
Teen Patti: Directed by Leena Yadav, Teen Patti brings together some of the big names of Bollywood and Hollywood, creating a mantra for success. Starring Amitabh Bachchan and Oscar winning Hollywood actor Ben Kingsley, along with other successful actors such as R. Madhavan and Raima Sen, Teen Patti is scheduled to release in the later half of February 2010. Allegedly based on the Hollywood blockbuster 21, the plot revolves around a mathematics genius Venkat (Amitabh) deriving an equation that could redefine the principles of probability and randomness. He practices his new found theory on a card game Teen Patti in popular gambling 'addas' of Mumbai. Things take an ugly turn when curiosity is replaced by greed and becomes a matter of life and death. Produced by Hinduja Ventures and Serendipity Films, Teen Patti could make it big this year.
Milenge Milenge: After the success of Jab We Met, Shahid Kapur and Kareena Kapoor will now be seen together in this romantic comedy. Based on the lines of Hollywood flick Serendipity, Milenge Milenge was expected to release in 2005 but a number of delays pushed the date to 2010. This film brings out the love story of goody goody girl Priya (Kareena) and prankster Amit (Shahid) who is everything Priya is not. With a series of ups and downs in their relationship, it remains to be seen what destiny has in store for them.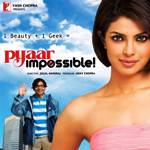 Pyaar Impossible: A typical love story between the beauty and the geek is what Yash Raj Films try to explore through this romantic comedy. Set to release in January 2010, Pyaar Impossible stars Priyanka Chopra who plays Alisha, the hottest girl in college who every guy is dying to be with. Uday Chopra plays Abhay the nerd who is oddly paired with this beauty by a twist of fate. Expect a series of laughs as an almost impossible love story unfolds.
Munnabhai Chale America: After the success of Munnabhai MBBS and Lage Raho Munnabhai, comes yet another tale of the deadly duo, Munna Bhai (Sanjay Dutt) and Circuit (Arshad Warsi). Vidhu Vinod Chopra's Munnabhai Chale America promises to be a barrel of laughs, just like his two previous ventures. Directed by Rajkumar Hirani, the story revolves around the comical adventures of Munnabhai and Circuit as they take on America with their crazy antics.
Right Yaaa Wrong: Right Yaaa Wrong is an upcoming Hindi film directed by Neeraj Pathak, and produced by Neeraj Pathak and Krishan Choudhary. It stars the deadly combination of Sunny Deol and Irrfan Khan. The movie is an action packed tale of two powerful cops and best friends Ajay (Deol) and Rane (Khan). Ajay's wife is found brutally murdered and Ajay is the prime suspect while his nemesis ACP Rane is heading the case. The investigation transpires into a mystery filled with secrets behind which lies an astonishing discovery.
Atithi Tum Kab Jaoge?: Atithi Tum Kab Jaoge? is an upcoming Hindi comedy film directed by Ashwni Dhir. Paresh Rawal, Ajay Devgan and Konkona Sen Sharma are in lead roles. It is produced by Warner Bros. Pictures (India) Pvt. Ltd. & Wide Frame Films and is scheduled to release on 26th February 2010. The movie is about a happily married couple living in Mumbai. When a distant relative arrives at their doorstep from a far off village, their lives take an interesting turn. The guest overstays his visit so much that the exasperated couple comes up with various ploys to hasten his departure, starting a series of comical disasters.
Karthik Calling Karthik: Karthik Calling Karthik is another upcoming Hindi film, written and directed by Vijay Lalwani, under the banner of Excel Entertainment. Farhan Akhtar and Ritesh Sidhwani have produced the film. Farhan Akhtar and Deepika Padukone play the lead roles. The music is by Shankar-Ehsaan-Loy and the movie is scheduled to release on February 26, 2010. The story revolves around Karthik (Farhan Akhtar) who gets phone calls from someone named Karthik and this completely changes his life. Karthik Calling Karthik tells the story of one man's victory against all odds.
Hissss Aka Nagin: Hissss is the story of a Snake Woman, written and directed by American director Jennifer Lynch with an Indo-American co-production. The music is given by Anu Malik and the movie is scheduled to release on March 5, 2010. Mallika Sherawat plays the lead role in this film. Irrfan Khan, Divya Dutta and Jeff Douchette also have pivotal roles in the film. Hissss is based on the age old Indian myth of a snake woman or nagin. The movie tells the revenge story of snake woman whose mate is captured by an American hunter.
Shaapit: Shaapit is an upcoming Hindi film. This film has been directed and produced by Vikram Bhatt and casts stars like new girl Shweta Agarwal who is featured opposite Aditya Narayan, also making a debut with this film. The story is about a girl who is trapped in a generational curse hence stopping her from love and marriage. Her lover, however, even vows to conquer this curse to win her.
Kajraare: Kajraare is another upcoming film. This film has been directed by Pooja Bhatt and produced by Bhushan Kumar and Kishan Kumar. It casts stars like Himesh Reshammiya and Mona Liza. This is a romantic thriller about a young man who falls in love with a girl in Morocco. He soon starts to realize that his lover's past lies in the murky lanes of Lahore's red light area, Herra Mandi.
Bum Bum Bole: Bum Bum Bole is yet another upcoming film. This film has been directed and produced by Priyadarshini. The main star casts in this film are (Darsheel's mother) Rituparna Sengupta and (Darsheel's father) Atul Kulkarni.  There are two parts to this story. One which deals with Darsheel's faith in god and the other deals with Darsheel's relationship with his parents and his aunt.
Dhobi Ghat: Dhobi Ghat is an upcoming Hindi film directed by Aamir Khan's wife Kiran Rao. This movie has been produced under Aamir Khan's banner. There are two main casts in this movie – Prateik Babbar who plays a lead role as a 'dhobi' and Aamir Khan who plays the lead role as a painter who works in a studio apartment in Bhendi Bazar in Mumbai.
With so many different films hitting the scene this year, Bollywood is sure to keep movie goers busy. It remains to be seen, however, which ones we should catch, and which ones should we trash!