Release Date: April 01, 2011, Banner: PVR Pictures, Director: Mrigdeep Singh Lamba, Cast: Om Puri, Deepak Dobriyal, Shreyas Talpade, Ragini Khanna
It's a matter of 17 crores, 23 rupees! And the three bhais are at loggerhead. Welcome a unique ensemble cast of Om Puri, Deepak Dobriyal, Shreyas Talpade and Ragini Khanna. Rakyesh Omprakash Mehra's production – 'Teen Thay Bhai' is expected to be a laugh riot with a fun-filled story and a stellar line up of actors.
'Teen Thay Bhai' is the story of three brothers who can't stand each other even in pleasant circumstances. When they are forced to spend a night together in a bungalow in a quest for some treasure which has been bequeathed to them by their grandfather, things become all the more crazy.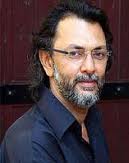 The movie was short largely in Gulmarg in Jammu Karhmir, Baramula and the shooting was wrapped up in 44 days. Made on a shoe-string budget of 8 crores, the director-producer duo decided to go with a smaller star cast, albeit a highly talented one. Om Puri and Shreyas Talpade need no introduction, while Deepak Dobriyal has also made his mark in Shaurya, Delhi-6 and couple other very impressive roles. The film also stars current TV darling, Ragini Khanna. The film's music has been created by Ranjeet barot and the lyrics by stalwart, Gulzar.
Very aptly, the movie is scheduled to release on the fools days (1st April, 2011).  Certainly one to look out for!