Lata Mangheskar has for many decades been the all pervasive queen of Bollywood's female music scene. She has ruled it for many years and it is only after she and her sister have stepped down voluntarily, that other feminine singers have begun to emerge and shine in the film industry. They may not have the maturity and resonance of the Mangheskar sisters, but they are all talented and have great voices.
Top 5 female crooners of Bollywood in 2011
Sunidhi Chauhan
Among the new crop of female singers she is undoubtedly the best. She has a powerful voice and when she is singing racy and sensuous songs she manages to transport you to a world of dancing divas and delightful rhythms.
Lata Mangheskar has described her as one of the best among the new crop of singers, and many believe that her voice has helped us move away from the era of soft gentle voices to a world where the top female singers also have powerful and resonant voices.
Sunidhi Chauhan began singing when she was four years old and came into a limelight when she won a national TV singing competition. Her first really big hit was Ram Gopal Verma's film Mast's song – Ruki Ruki Si Zindagi. Today she has lent her voice to all the top actresses in Bollywood.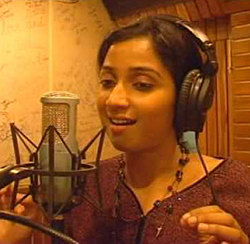 Shreya Ghoshal
There are many who believe that Shreya Ghoshal has a finer voice than Sunidhi, and this debate is likely to rage for many years to come. Her voice has a different quality to it, every actress she sings for gets a different intonation, and you are able to visualise the actress performing the song on the screen.
She also came into the limelight by winning a TV singing competition – twice – once as a child star and once as an adult. Fortunately for us, Kalyanji recognised her talent when she was a child and persuaded her father to bring her to Mumbai and train her under classical musicians.
She has sung such diverse songs as Bairi Piya in Devdas, Zoobi Doobi in 3 idiots and the unforgettable Pal Pal Har Pal from Lage Raho Munnabhai. Here is a young lady who shall continue to enthral us for many years to come.
Kavita Krishnamurthy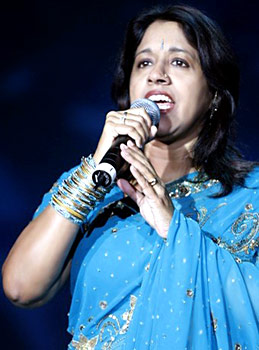 Among the top female singers in Bollywood today, Kavita Krishnamurthy has the best classical music training. From a very young age she has been winning many awards for her singing abilities and since the 1990s she has been among the top female singers of India. Hawa Hawaii from Mr. India was a stupendous hit in 1987 and with Laxmikant-Pyarelal as her mentors in the 1990s, she was a much sought after singer. Even though she is first and foremost a playback singer, she has also collaborated with western jazz and classical musicians and has also lent her voice to devotional songs and songs in other languages.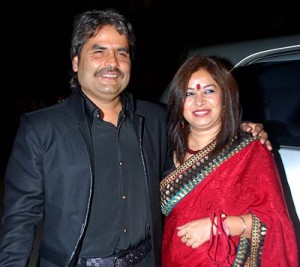 Rekha Bhardwaj
Darrrrrrling – has anyone ever been able to put this kind of a lilt into this very loving word? In 7 Khoon Maaf, Rekha Bharadwaj proved once again that even though she is considered to be the queen of tragic songs, yet when it comes to songs with an earthy, rural, folksy touch she has no equals. Just think about the song Raat Ke Dhai Baje from Kaminey and Genda Phool from Delhi 6 and the exquisite Badi Dheere Jali from Ishqiya, and you will realise that Rekha has a repertoire which rises above the mundane and the ordinary. Like all great singers she has had her training in classical music and she has developed a very distinctive style of singing.
Richa Sharma
Richa began her singing career at a very young age by singing at kirtans and prayer meetings. Her father was a temple priest and he initiated her into the world of music and singing. In Bollywood she came into focus when she co-hosted the very popular Antakshri show with Annu Kapoor. Her first really big hit was Ni Main Samajh Gayi for the film Taal, where she sang for A R Rahman, and from then onwards she has sang for films such as My Name Is Khan and Kal Ho Na Ho and Kaante. She has just released her own devotional music album. Richa Sharma may not have won too many awards, but many of her songs have been on the bestseller hits.
There are quite a few others who could be a part of the Top Five Female Singers of Bollywood list, but our evaluation has placed these five above the others. Dabangg brought Mamta Sharma onto the bestseller list, and Shruti Pathak and Jaswinder are also making sure that no one forgets them in a hurry. We look forward to greater competition among all of them – the biggest winner in this race will be the music-loving audience!