Whenever a new star shines in the Bollywood firmament, all of us greet it with great enthusiasm. One box office hit and they are touted as the next superstar. One flop and we consign them to dungeons of forgotten stars. But occasionally one of them shines with a rare brilliance and we realise that here is a star who is here to stay.
Among these luminous stars we have chosen five who we feel stand head and shoulders above the others.
[ad#post-large]
Ranbir Kapoor
With a lineage like his, it is not surprising that he has shown such immense talent. Apart from being a great looking guy, he obviously takes good care of his physique. But these are not enough to carry him through. His ability to slip into comedy and light entertaining roles such as in Ajan Prem Ki Ghazab Kahani" and then move on to serious roles like "Rajneeti "with equanimity proves that he is comfortable in all roles. He has a great deal of charm and grace and if he chooses his films well, he is sure to go far.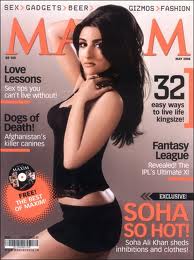 Soha Ali Khan
Another great lineage, but here is a young girl who looks different and plays different roles, without attempting to fit into the persona of a box office star. Her restrained acting and her lovely smile have made us all sit up and notice. Rang De Basanti had her playing a small role, and yet managing to leave a mark on the audience. Her films may not have garnered much box-office moolah, but she has received rave reviews for her performances.
Asin
To be pitted against a stalwart such as Aamir Khan and still not get submerged requires a great deal of talent and self-confidence. Asin did just that in Ghajini, and today is one of the most sought after stars in Bollywood. She came to Bollywood after having made her mark in Malyalam and Telugu films, where she had won numerous awards. Her talent is well known and documented and we are sure that the Bollywood film industry has not seen the last of her.

Shahid Kapoor
Despite his chocolate looks and an amazing smile, Shahid Kapoor has proved that he is capable of playing more than just romantic roles. Kaminey showed us a totally new side to his acting talents and along with Priyanka Chopra, they gave us one of the year's biggest hits. In the light and frothy Jab We Met he showed us what a phenomenal dancer he is. This young man has taken some time to make his mark, but we are not likely to forget him in a hurry.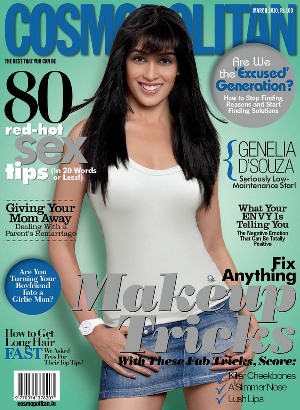 Genelia D'Souza
Simple looks, and an ability to blend into any role has made Genelia a force to be reckoned with. She has achieved a great deal of success in Telugu and Kannada films. With Jaane Tu Ya Janne Na, the Bollywood box office screen also became a part of her life. Chance Pe Dance did not become a box office success but her acting talents did not go unnoticed.