Sanjay Bhansali is known for making films that are, well, good. So it was a surprise when Saawariya came out. One wondered, how could Bhansali, the guy who made Devdas, India's Official entry to Oscars, Black, listed as the 5th Best Film in the Top 10 of 2005 by Time Magazine, make something so beautifully boring such as Saawariya? Regardless, Bhansali moved on, let time bury his failures, and lured us in with the trailers of Guzaarish. It looked promising, as Bhansali makes it look so everytime. And it came. And it was a brilliant piece of Cinema, no doubt. But, the Box Office declared it a 'Disaster'. Why? Let us try and figure that out.
Language
Possibilities are endless. But the first one that comes to my mind is the language. Let's face it, the masses of India are unfamiliar with the English Language. On close scrutiny, one would see that Guzaarish has an (almost) equal balance of English and Hindi in it. Since it is a Bollywood production, the English in the movie seems to be a lot more. It's a possibility that lack of understanding of the dialogues, disconnect from the masses, language-wise, failed to attract more crowdsthan it did. No wonder it only did well in the Metropolitan areas.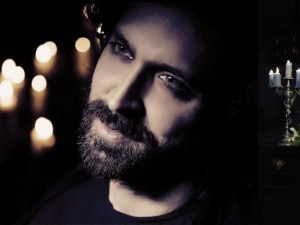 Lack of Promotion
Yes, everyday we have Aamir, Shahrukh and Salman coming down on the streets to promote their films. We have Akshay going all the way to Canada to promote Tees Maar Khan. Despite the paparazzi factor involved, despite the ridiculous things actors sometimes do to promote their films, it's an acceptable face that promotion is very important for a film. One hardly knew about a certain 'Guzaarish' starring Hrithik and Aishwarya until the trailers were played. And yes, how many of the masses have TVs in their houses? Valid point, if you think of it. Aamir Khan promotes his films in villages, doesn't it? He knows that metropolitan cities are following him, anyways, what he needs are the real masses. Salman Khan has a huge fan following in these. And so does Shahrukh. Therefore, lack of promotion for the film is a major reason why Guzaarish proved to be a dud.
Download the Music Album Of Guzaarish from here.
Core of the Movie
The core of the movie is about a magician trying to win his legal battle for mercy killing. How many of us can connect with a topic of that sort? No wonder, Bhansali tried to be different. No wonder, it's a beautiful film. But lack of connection with life around us caused the viewer to be unable to connect with the core of the movie. The viewer couldn't feel Ethan's pain, hence, didn't feel the movie as it was supposed to be felt. The inability to feel the film caused it to get lesser eyeballs.
Perhaps, no Masala?
Oh yes. Oh yes. Guzaarish is not an everyday Masala film that has dance sequences, hot legs, lovey-dovey dialogues. It's a movie that tries to be real. And since films are all that help us live in an imaginative world, it's possible that Guzaarish was a hateful experience for many. There was a popular saying that Om Shanti Om had bigger crowds just for the song 'Deewanagi Deewanagi', a song overflowing with spicey Masala. Clever directors of Bollywood (Hirani, Vishal) understand the importance of this Masala, hence include it in their films to ensure its success. Guzaarish, on the other hand, in its attempt at reality, probably provided more reasons for rolling eyeballs, that for staring ones.
Or maybe, too Mature?
Guzaarish is a film that relies fully on its dialogues. The climax, the story, important sequences, are all centered around the dialogues. Complex, unique, overawed beauty, lacking the everyday touch, too mature, these are the words to describe the dialogues. Obviously, the fault when a good film goes flop lies partly in the viewers. Therefore, in a land where 'Dabangg' is the biggest hit of the year, something as mature as 'Guzaarish' does not have space for commercial success. People want stress-busters, not stress-creators, no matter how beautiful.
For the sake of saying it, simply a Bad Film?
A possibility that is highly unlikely, this reason for the film's failure stems from the different perceptions that the Indian society has of films. Obviously those who hated this film did so because they found it horrible. Some said, "I couldn't understand a thing", some, "It was horrible", others, "It was a bad film". People have had such views of this film mainly because of the reasons mentions above. Guzaarish was a bad film because it had no Masala, it wasn't a Bollywood film at all, no one knew about it when it came out, it was about something one couldn't connect with, and therefore, it was a bad film. No wonder it was a flop. Ideal. But true. Not at all impossible, it happened, didn't it? So why impossible? It's obvious: from all of the above, Indian masses say that Guzaarish was a bad film.