Singham's trailer gives away one thing, that the movie is an unapologetic ode to the South Indian flavor of movies. You can't mistake it, though when you see cars flying several meters high into the sky and combine that with Rohit Shetty's name, you don't actually come up with a movie like Singham – but here it is.  A remake of the Tamil blockbuster which starred superstar Surya in the lead role, the Hindi version of Singham has a firebrand Ajay Devgn playing the supercop, Bajirao Singham.
The movie has a rather beefy Ajay Devgn, running around fighting and getting justice in a style that can be lightly claimed as our own desi answer to The Matrix. Cops are back in fashion and the macho hero is back in action. So, Bajirao Singham takes on the local baddie and gives his rebuttal with total elan – cars flying, bodies flying … even the hero flying and then takes out time for some song and dance amidst several well coordinated dancers.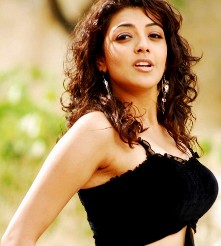 Kajal Agarwal debuts in Singham and though it is a great debut, it does not take a genius to guess how much of her acting skills will be on display in the film. This is Ajay's film and it will be that way all through the movie. Ajay Devgn's dialogue delivery as Baji Rao looks cheesy and over the top and I doubt whether the context of the movie will make it look any better.
Singham looks like a story told several times over and though differently dressed up, the trailer gives a feeling of something you have seen many times – not deja vu but repetitiveness . On the other hand, it may work well enough for people who like this flavor of action.
Singham releases on July 22, 2011.
The trailer of Singham