I saw Rockstar yesterday and boy! What a nice movie! A breath of freshness in the stale air of Bollywood movies. Rockstar is definitely a movie worth writing a review for so here it goes.

Cast
Starring:
Ranbir Kapoor as Janardhan Jakhar/Jordan – The Rockstar
Nargis Fakhri as Heer Kaul – The damsel
Shammi Kapoor as Ustad Jameel Khan – The Ustad
Kumud Mishra as Khatana – The Mentor
Piyush Mishra as Dhingra – The Exploiting Producer
Shernaz Patel as Neena Kaul – The Mother
Moufid Aziz as the 'ideal' husband
Crew
Producer: Dhillin Mehta
Director, Writer: Imtiaz Ali (Of Jab We Met and Love Aaj Kal fame)
Cinematography: Anil Mehta
Costumes: Manish Malhotra, Aki Narula
Genre: Drama / Romance
Music Director: A R Rahman
Singers: Mohit Chauhan, Harshdeep Kaur, Sapna Awasthi, Javed Ali, Karthik, Alma Ferovic, Kavita Krishnamurthy, Suzanne D'Mello, Ranbir Kapoor
Lyricist: Irshad Kamil
Synopsis
Rockstar is the story of Janardhan Jakhar (played by
Ranbir Kapoor
) and his evolution into Jordan. It's also the story of his love affair with Heer, the college bomb. Janardhan is a rebellious, stubborn, typical middle class delhiite who is passionately fond of making music on his six string. A fan of American Rock icon Jim Morrison, Janardhan wants to be a rockstar and show the finger like Morrison did in the 60s.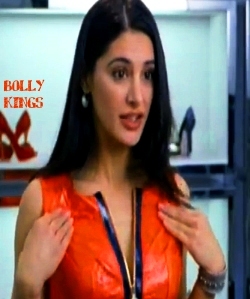 Anyway, as is usual in our society when we come across someone with dreams larger than a mediocre job, Janardhan is mocked by friends and family alike. They think he cannot be a rockstar. His mentor is the college canteenwala, Khatana Singh (played by Kumud Mishra gives his simple, insightful advice which takes the movie forward –
Sangeet toote hue dil se niklata hai.
He tells Janardhan that all rockstars, artistic people have one thing which links their lives – pain. They have gone through soul wrenching tragedies to come out fighting with their music and creativity.
This inspires Janardhan, the simpleton, to woo Heer Kaul (played by Nargis Fakhri), the hottest most unnattainable babe on the campus. What starts as a simple friendship soon leads to an intense love affair. All-consuming, burning, agonizing and passionate, this affair transforms Janardhan, the simpleton, into Jordan, the Rockstar.
This is essentially what Rockstar is all about.
The Good
Ranbir Kapoor as the Rockstar
Direction and Cinematography
The Music
The Costumes
The Bad
Nargis Fakhri as Heer Kaul
Editing
The Ugly
Rockstar Movie Review
Here is my humble movie review of Rockstar. Please note –  I'm no film/music genius and have no right to criticize Mr. Ali's filmmaking, Mrs. Fakhri's acting or Mr. Rahman's music, but this is just my opinion as a general movie buff.
The Good
Direction, writing and cinematography
Rockstar has been brilliantly shot. Every scene is rich with colours and emotions. A myriad of them – passion, love, hate, red, yellow, blue, ridicule, rebellion, blue, green, creativity, anger, desire and ego have been added to the mix by the talented Imtiaz Ali. He's known for giving the usual love stories his creative twist and Rockstar is another love affair, this time with rock and Nargis Fakhri who looks heavenly (IMO a mix of Sonam Kapoor and Katrina Kaif).
In Rockstar, Imtiaz Ali depicts the "dichotomy of fame". He shows how Jordan, in spite of his success still yearns and burns for Heer.
Ranbir Kapoor as Janardhan/Jordan
Ranbir Kapoor has effortlessly acted out his difficult two sided character in Rockstar, keeping all the emotions intact. The truth and intensity with which Ranbir comes alive as Janardhan Jakhar urf Jordan is mind blowing. In spite of Nargis Fakhri's bad acting, Rockstar seems believable all because of Ranbir Kapoor. When he is Janardhan, he is irreverent, passionate, funny, animated and naive. When he becomes Jordan, he is dark, emotional, intense, unpredictable. And plays both parts with precision, emotion and skill. Add to this the voice of Mohit Chauhan, and you get a superb, almost iconic, rockstar.
Music
Apart from Ranbir Kapoor's potrayal of Jordan, some of the music in Rockstar is absolutely brilliant. I say some because I can't remember any other song right now apart from Sadda Haq and Katiya Karun and perhaps Kun Faaya Kun. A.R Rahman has done an excellent job of composing the music and it does make Rockstar all the more credible (something that was missing in London Dreams). He has managed to show the emotional and creative journey of Janardhan from Nizamuddin Dargah to the international music scene quite accurately.
But something was still missing. Maybe the lyrics weren't listener friendly (WTF is Katiya Karun or Kun Faaya Kun?) and didn't go well with the music or he's mixed up his riffs and arpeggios. Or perhaps, like most other A.R Rahman albums, the music has to still grow on me.
Costumes
Manish M and Aki N have designed some really cool clothes for both Ranbir Kapoor and Nargis Fakhri. In fact, they have nailed down the part of dressing Ranbir Kapoor as a convincing rockstar.
The Bad
Nargis Fakhri as Heer Kaul
Nargis Fakhri plays the role of a hifi, neat and clean college going girl about to get married. Beautiful, talented and rich, Heer has broken many hearts and Janardhan wants to get his heart broken too so that he can come up with nice music. On the surface, she's pretty decent but inside, she's wild adventurous and sassy. And man, her acting  sucks. I kept wishing that there was some other actor playing her role for that would have made Rockstar much more enjoyable.
Agreed that she looks stunningly hot (I was literally staring at her in some of the scenes), it was darn irritating to see her bad acting. The passion and skill with which Ranbir Kapoor has done his part is missing in Nargis Fakhri. Yeah, she's a newcomer and all that but she should urgently get some acting classes if she wants to make it big in Bollywood. Even her voice has been dubbed badly.
The Ugly
Screenplay and Editing
Rockstar starts on a high note and reaches its zenith at the interval. However after you've bought your popcorns and Pepsis during the interval, and cozily sat down to watch the remainder of the epic saga, don't expect much. The built up emotions within you will slowly fizzle out. Post interval, Rockstar is chaotic, messy and badly edited. There are several unexplained scenes and sequences and you're often wondering what the heck is happening. Jordan's clashes with the police and being sent to jail for silly reasons, the romantic sequence in Prague, the unclear self-destructive phase.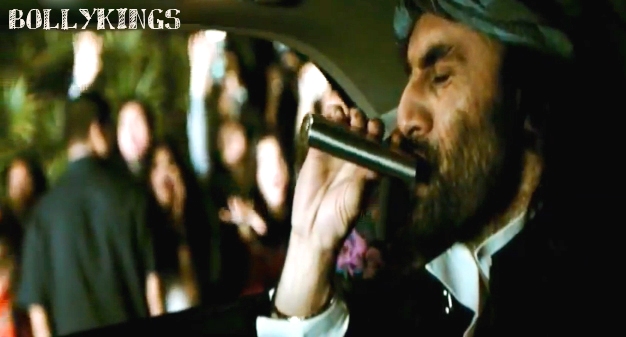 The Climax
The ugliest thing about Rockstar is the open ended climax. I am a sucker for happy endings. Some people like tragedies. Rockstar has a tragic end but lacks in finality – we're left confused as to what finally happened. This was a bad move for Rockstar's commercial success at the box office where happy endings means a ton of moolah.
Conclusion
Ranbir, you've rocked to the core in Rockstar. You have left behind all your contemporaries with Jordan. You literally carry the film with your style and intensity. You've pulled off Jordan's life so convincingly that we almost forget it is Ranbir Kapoor. Your acting is rare, heavy and filled with awesome. I hope you do more roles like this!
Imtiaz, I was expecting much more than this. Still, not bad. The story was frikin awesome. You've really extracted a fine performance from your whole team especially Ranbir. But please pay more attention to the screenplay and choice of female leads in your next film. Go for skills rather than just beauty.
Nargis, please take lots of acting classes. You dance well, you've got a rosy face and you're hot. But you need to work very hard if you want to stay and make a name in Bollywood without sleeping around with cheap directors and agents.
Mr. Rahman, what can I say. You made our day. We won't have to listen to trashy songs for a while now.
Aarti Bajaj, you edited some bombshell movies like Dev D, No Smoking, Jab We Met, Gulaal and whatnot. We expected much more than this. Please meditate a little bit, it will bring some clarity to your work.
All in all, Rockstar is a palangtod mix of passion, music and desire.
Phew!
This was one of the longest movie reviews I've ever written. What do you guys think? Tell us what you think about Rockstar in the comments below. We'd love to hear what you have to say.