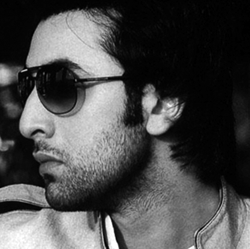 The brightest star shining in Bollywood skies these days is undoubtedly Ranbir Kapoor. The son of two of our most popular stars of yesteryears, Rishi Kapoor and Neetu Singh, he has the romantic great looks of the Kapoor khandaan, and the talent which seems to have been handed down from generations.
Ranbir Kapoor's First Film – A bit of a Flop
Ranbir Kapoor's first film was a bit of a disaster. "Saawariya "may not have been a box office hit, but Ranbir Kapoor managed to charm the audiences with his easy grace and ability to breeze through a film without looking inexperienced.
Wake Up Sid – Some critical acclaim
It was after "Wake Up Sid" that people began to sit up and take notice of his inherent talents. Soon, it became clear that Ranbir was here to stay and his ability to carry an entire film on his shoulders. Playing the role of a selfish and egomaniacal college student who has to learn to come to terms with the realities of life, he showed us that he was a force to be reckoned with.
"Ajab Prem Ki Ghazab Kahani" became one of the year's biggest hits, but "Rocket Singh" failed to create any ripples in the box office circuit, despite the much applauded performance of Ranbir Kapoor.
However, there are main cynics who feel that he is likely to be a once-off phenomenon and may not shine for too long. There are sceptics who feel that being a member of the Kapoor clan, he got the best breaks and is likely to fall out this high pedestal. Some attribute Ranbir Kapoor's present success to his good looks, and remind us of the fact that good looks will not carry him too far.
I tend to disagree with all these forecasts of doom and gloom. Let us accept the fact that Ranbir Kapoor has a lot going for him. He is definitely fairly good-looking, but added to that is a charm and ability to entice the audiences. The grace and poise of his genes sit effortlessly on him.
Upcoming movies – Anjaana Anjaani and Rockstar
But much more than that, I feel that this young man has a lot of talent. He has played varied roles so far, and even when a film has been a flop, his acting ability has been noticed and commented upon. His new yet-to-be released films are Siddarth Anand's Anjaana Anjaani and Imtiaz Ali's Rockstar.We have also heard that he is going to sit in the Director's chair to direct his famous parents in a film. He is choosing the correct moves in his career, and the fact that many good directors are asking for him as lead actors proves that they also believe in his saleability and talent.
Ranbir Kapoor is here to stay and hopefully like the various members of his highly relented family he will continue he will entertain us for many more years.