Film: Ok Jaanu
Cast: Aditya Roy Kapur, Shraddha Kapoor, Naseeruddin Shah, Leela Samson
Director: Shaad Ali
Rating: 3.5/5
Review:
Shraddha Kapoor and Aditya Roy Kapur's Ok Jaanu has hit the theatres. The movie is a remake of O Kadhal Kanmani, which was made by Mani Ratnam and was a superhit in 2015. The original movie starred Dulquer Salmaan and Nithya Menen as the protagonists. We can see the reunion of Aashiqui 2 pair Aditya Roy Kapur and Shraddha Kapoor who play the characters of Adi and Tara played by Dulquer and Nithya in the original.
Ok Jaanu is a story about a non committal Tara and Adi who want to focus on their careers and don't believe in the concept of marriage and having babies. Adi is a game developer and has a dream to go to the U.S and make it big in life, while Tara is an architect planning to pursue her studies in Paris. The couple accidentally meet at the railway station for the first time and then at a friend's wedding. The two hit of instantly and opt to go for a live-in relationship soon.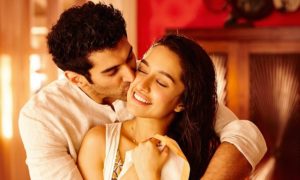 While the protagonists of the film are Adi and Tara, it is the story of Mr and Mrs Srivastava, played by Naseeruddin Shah and Leela Samson, that will hit you in the feels. It is a regular love story with a lot of depth. Mrs Charu Srivastava (Leela Samson) is an Alzheimer's patient who keeps forgetting everything but she remembers her husband. The way Gopi (Naseeruddin Shah) takes care of his wife is heartwarming – he cooks, cleans and does all the household chores. There is no sympathy in his conduct for his ailing wife and all we see is love. Gopi gets the motivation to live despite his old age by the mere fact that his wife remembers their happy old days.
The older couple's life inspires to change the lookout of Adi and Tara towards lifelong commitments. They eventually decide to get married, but without giving up on their careers– a perfect way of reminding the world that a marital commitment need not necessarily mean giving up on one's ambitions. They realize that commitment could also mean courage to keep moving further in life.
Aditya and Shraddha fare well as actors in this movie. There are many uncanny similarities between Adi's reel and real life personality, which is an advantage as he worked effortlessly. While Aditya plays the good-looking candy boy of the movie, Shraddha is the happy-go- lucky girl and does a brilliant job in the movie. Shraddha and Aditya's chemistry could have been a bit worked upon through better writing, but Naseer and Leela proved that they are the best veteran actors of today's times.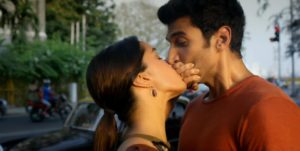 The dialogues penned Gulzar give you a wide variety. A.R. Rahman's music for this film is far from being his best. The song Sunn bhavara is soothing but didn't leave that kind of an impact! Even the remake of Humma Humma, the superhit 90s song, doesn't fit the picture here. It is too forced and visually irking.
Shaad Ali proves his love for Mani Ratnam through this movie as he has literally recreated scene by scene of the original and has failed to offer us something new.
What to do:
Ok Jaanu is just Ok. Watch it only if you have waited long to see Aditya and Shraddha reignite their chemistry on the screen. Watch it if you believe in love like Mr and Mrs Srivastava because it will leave you emotional and how! If you love romantic movies and are a sucker for mush, then you may go ahead with this movie.