'7 Khoon Maaf' marks the completion of a trilogy of sorts. Within two months of 2011, we have viewed 3 movies which have advocated female empowerment is never-before ways. While 'Saat Khoon Maaf' marks the emergence of a storyline where the "heroine" gets all the good shots, lines and scenes, 'No One Killed Jessica' told the story of a wronged woman who gets her case investigated by two women. ' Turning 30' told the story of women who were unapologetic about their sexuality, their careers and their being females on the whole. Even the watershed 'United Six' was a movie that nobody would have attempted 10 years ago.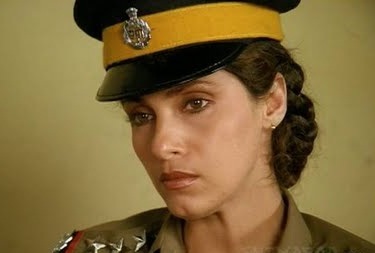 Has Indian cinema come of age?
Is it the beginning of cinema which will not meet out stepmotherly treatment to its daughters? Well, it surely does seem so. Several years ago some movies were made which aimed atwoman empowerment. 'Insaaf Ka Tarazoo', 'Daku Haseena' and 'Zakhmi Aurat' had Zeenat Aman and Dimple Kapadia playing the protagonists who fought for female rights in some form or the other. It is obvious that "female oriented" movies of the earlier decades spelled "abla nari" who rose only to kill hers and other women's tormenters. She was righteous and "pati vrata" – never to be seen in a scandalizing dress, or drinking or swearing … well won't that have characterized her as the "bad woman", thus rendering her capable of sympathy or empathy. Traditionally, women usually played the role of a coy wife, a sister or 'bahu' or something similar. We never saw women as swearing lawyers or murderous wives. But the trend seems to be changing.
Cut to 2011, the protagonist swears and is definitely not an "abla" (Rani and Vidya in 'No One Killed Jessica') or kills her husbands without remorse and remarries (Priyanka as Sussana who marries again and again in the hope of finding the true love of a husband) or goes all out to find her sexual identity once she's dumped by her boyfriend at the crucial juncture of her 'Turning 30'.
The heroines are still dancing to raunchy songs but she's also taking up the center-stage. What I think is most important, is that the female roles are better defined, more real, more hard-hitting and more "21st century". Let's hope that Bollywood – a traditionally male dominated industry shifts to a gender neutral industry where men and women play an equal role.
A brand new attitude
When Deepika in 'Break Ke Baad' decided to pursue her career and leave her boyfriend back in India, she does not need to become the "bad woman" for doing so. When Konkana Sen Sharma gives shelter to or falls in love with the younger Ranbir Kapoor in 'Wake Up Sid', she is not riddled with the age old problems of society and family values. When Anushka Sharma of 'Band Baaja Baraat' sets up her business, she is as gutsy as the hero and when Shruti Haasan admits to watching pornography in 'Dil To Baccha Hai Ji', she does it without qualms.  Kalki Koechlin and Mahi Gill in Dev D were the pure anti thesis of Chandramukhi and Paro. Vidya Balan's  uninhibited act in Ishqiya was a real thriller for one and all. Slowly but surely, the Indian heroine is emerging out of  the shadow of her hero and is getting equal, if not more screen-space and mind-space as the male lead.
So, Miss Goody-two-shoes move over and make way for our bit**es.  They have come at last and hopefully, are there to stay.