A R Rahman, the Mozart from Madras, has had a prolific career. His contribution to music and particularly to the Indian Film Industry is immense. Be it introduction of computers in music production or bringing western as well as classical influences into the contemporary music, ARR has created an entire world of music in its own right. With over a hundred albums composed in the time span of two decades, it is not easy to choose which album is his best. However, I have compiled this list of top ten albums of A R Rahman just to see how difficult an exercise it is.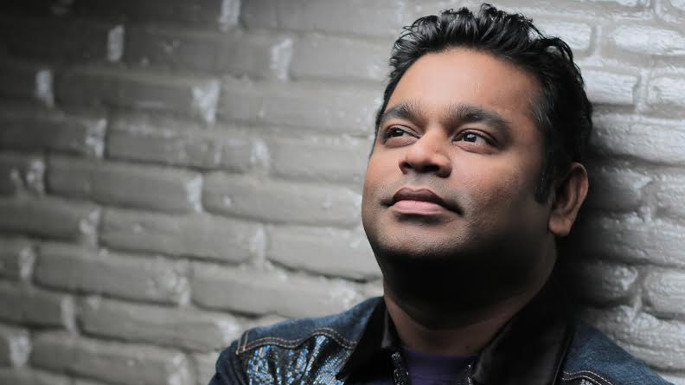 While compiling the list the criteria was: a) Albums with no filler songs b) commercially successful and c) the kind of impact the album had when it released. Of course, while compiling the list it was hard to be totally subjective, especially since each of ARR album is special, but the intention was to be as subjective as possible. I leave it to the readers to decide whether the list is any good. So, here goes:
Top 15 Music Albums by A.R Rahman of all time
15) Saathiya (2002) – A lot of Rahman's soundtracks which get dubbed from Tamil to Hindi tend to lose a bit of their charm, as they end up containing songs which sound strange in Hindi. But Saathiya is one of those which ended up sounding great in Hindi as well, with tracks like O Humdum Soniyo Re even having a cult-classic-like status.
14) Yuva (2004) – With songs like 'Khuda Hafiz', 'Fanaa', and 'Kabhi Neem', Yuva is one of those albums by Rahman which contain truly diverse types of songs in the same soundtrack. The movie was made simultaneously in Hindi and Tamil by Mani Ratnam, but the music remained magical in both languages, having been acclaimed and highly popular, for its fresh sounds.
 13) Highway (2014) – The soundtrack nearly has only female singers in its line-up. (Rahman sings a couple of songs himself) With newer names like Jonita Gandhi, as well as familiar figures like Sunidhi Chauhan, Highway was an interesting product by the Mozart of Madras. But the album will be most remembered for the gem of a song, Patakha Guddi, sung by Jyoti and Sultana Nooran.
12) Jodhaa Akbar (2008) – Ashutosh Gowarikar and ARR make a great team. Jodhaa Akbar was the result of their coming together for the third time. "Azeem-O-Shaan" with the heavy percussion, foot-tapping beats and a melodious tune was a kind of song never heard before. "Jashn-e-bahara" with very light orchestration, a lilting tune and soulful rendition by Javed Ali, debuted no.1 at many charts, again something unprecedented. Then there was "khwaja mere khwaja"; ARR got behind the mic for this one and weaved magic. In spite of it being a completely devotional song with Urdu lyrics, it became a hit. "Inn Lamhon ke Daaman mein" was also long term effects of lipitor on muscles liked.
11) Raanjhanaa (2013) – To pay a tribute to Ustad Bismillah Khan, Rahman employed the use of shehnai in nearly every song. The soundtrack of Raanjhanaa had a very positive critical reception, with some critics even calling a "return to form" by the composer. It features great song in the form of 'Banarasiya', 'Piya Milenge', 'Tu Mun Shudi', and 'Nazar Laaye'.
10) Jaane Tu… Ya Jaane Na (2008) – This was the album that reinstated ARR's credentials of making campus-friendly commercial music. As soon as the promos of "Kabhi Kabhi Aditi" were aired, people lapped up the music. Pappu Can't Dance reached cipro used for bladder infections cult status and the ballad "Kahin to hogi wo" became a mainstay for romantics. "Nazrein milana", the total fun song, also got a fair amount of air time and "Jaane Tu mera kya hai", both the versions, were liked by people. Tu Bole was not as popular but Jazz aficionados loved it. Almost every single song of the soundtrack was a hit and the simple orchestration of "Kabhi Kabhi Aditi", "Nazrein Milana" and "Kahin To Hogi woh" combined with melodious tune make this album special.
9)Rangeela (1995) – This movie was ARR's debut in Hindi movies. Aasha Bhosale came out of her sabbatical to sing two songs ("Rangeela Re" and "Tanha Tanha") for this movie, both going on to become super hits and Aasha winning Filmfare award for "Rangeela Re". With the soundtrack of Rangeela, ARR brought a freshness to the 90's music scene which was otherwise stagnant with songs featuring dholaks, piano, violin and Kumar Sanu.
8) Delhi 6 (2009) – One song defines this soundtrack –"Masakkali". Indeed, such was the magic of this song that antibiotic cipro it dominated airwaves for quite a while. Mohit Chauhan sang this song with such gusto that the song became alive and also won him a filmfare award. "Rehna Tu", "Dil Gira", "Arziyaan" were masterpieces. Then there are totally fun or time pass songs like "Kaala Bandar" and another super-hit "Genda Phool".
7) Rockstar (2011) – A lot of Rahman's soundtracks are unique because of the way different songs gel in the same album. But what makes Rockstar even more unique, is how, despite having Mohit Chauhan singing nearly every song, he was able to bring out the best from himself, Mohit Chauhan, lyricist Irshad Kamil, and even the director Imtiaz Ali and actor Ranbir Kapoor in terms of visuals and brilliant display of acting.
6) Rang De Basanti (2006) – If Jaane Tu.. had "Pappu can't dance", RDB had "Masti Ki Paathshaala". The music of RDB was unlike anything heard before. The title track had underground bhangra elements, "Khalbali" was a very dark Mid-eastern composition, whereas "Paathshaala" was a fun track with electronic beats, samples, bass and what not. On the other hand there was Rubaroo with just a guitar and some light beats as accompaniment, "Tu Bin Bataaye" with a very unusual and light orchestration, and there was also "Lukka Chuppi". Lukka Chuppi is a song that was incredible in every sense; It was a duet between ARR and Lata Mangeshkar, it featured an exotic combination of guitar and tabla and a full blown crescendo building up tension towards the end.
5) Taal (1999) – Coming together of the showman of Bollywood Subhash Ghai and ARR. The soundtrack was pure magic. Whether it was the title track, "Nahin Saamne" or "Ishq Bina", the songs were loved by critics as well as masses. Aasha Bhosale got behind the mic yet again to croon "Kahin Aag Lage", which became super hit. Taal was yet another album by ARR that was different from the mainstream and very fresh. The songs have become classics and will be sung for many years.
4) Dil Se (1998) – The song "Chhaiyya Chhaiyya" is very popular in the West. But there is much more to this album than just this song. In fact, each and every song of this album was a super hit. Lata Mangeshkar and ARR collaborated for the first time for the song "Jiya Jale". Udit Narayan proved his mettle in "Ae Ajnabi", which is considered by many as ARR's best, and Sonu Nigam displayed his talent of voice modulation.
3) Bombay (1995) – The largest selling album of its time, need more reasons for this album being at number 3? There are plenty. The instrumental piece "Bombay theme" is still sampled by Western artists and has featured in many international compilations. Hariharan and Chitra became singing sensations all over India for their rendition of "Tu Hi Re" and "Kehna Hai Kya" respectively. "Humma Humma" was a huge hit even though it was a totally western track.
2) Lagaan – Once upon a time in India (2000) – The Oscar nominated movie was another musical masterpiece from ARR's stable. "Ghannana Ghannana" saw coming together of many veteran singers and became a huge hit. The song was simply out of this world. "Mitwa" sung by Udit Narayan was par excellence and won him a Filmfare award. Every song of this album was magical and one can write volumes of critical appreciation about the music of Lagaan. Still it is not number one on this list, the reason being one word – "Roja".
1) Roja – Call it bias, but the first ever composition of ARR deserves a very special place. The music of Roja was a big leap in terms of music production in the country. Computer and other electronic equipment were used heavily for the very first time in the music industry. However it was the sheer melody of "Roja Janeman", "Ye haseen Wadiyaan" and the evergreen "Dil Hai Chhota Sa" that won the hearts of people all over the country and even other parts of the world.
These are what I consider to be AR Rahman's best music albums ever. If you think I have missed some album or if your favorite album is missing, I'll be happy to hear you out.