Coming up next from the Roshan camp will be Kites starring Hrithik Roshan and Barbara Mori. The film will be produced by Rakesh Roshan, directed by Anurag Basu (of Life in a Metro fame) and the background score will be given by Rajesh Roshan.
[ad#post]
According to the grapevine, several other international figures were auditioned for the role such as Penelope Cruz and model Bruna Abdullah.
The movie is supposedly going to showcase Hrithik in a totally stunning avatar – we will see a sexy and totally jaw dropping person now. This was perhaps the reason Sonam Kapoor opted out – she has a conservative image and the female lead was required to become amazingly intimate with the male lead. Let's hope Barbara and Hrithik get close and sexy together so that we can get a glimpse of something totally different and refreshing.
Says Anurag Basu –
"The girl's role is extremely bold. We want to show love has no barriers. Actually, we have decided to cast someone international, someone Latin American or Brazilian, because that's the personality and profile of the leading lady in my film."
To add to the spice surrounding the film, we will see Hrithik doing some hot salsa moves with Barbara, an accomplished Latin beauty.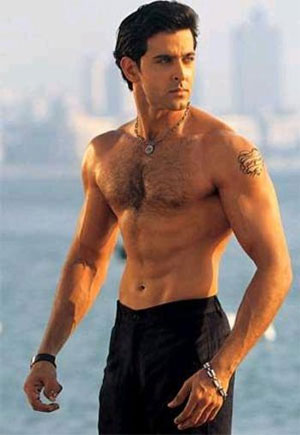 Barbara Mori is of a mixed decent – Uruguayan, Japanese, and Mexican. She has a lingerie range for which she models and on a different plane, Ms. Mori also supports charitable causes.
[ad#post-large]
Currently, the entire cast and crew of Kites is busy shooting for the film in Mexico. Alongwith Hrithik and Barbara, Kangana Ranaut will also star in the movie. Other casting details have not been finalised yet or rather revealed by the team. Anurag Basu hopes that this film will break a lot of traditional movie making boundaries in Bollywood. Rakesh Roshan on the other hand is busy with the Pre Production of Krishh 2.