Bollywood is the world's second largest producer of films and every year a barrage of them hits the movie theaters. Only a few of them survive long enough to gain immortality. This is my list of top 10 Bollywood movies of all times. Counting right from the inception of cinema in India to this Friday's releases; we give you ten movies that every Bollywood buff must watch at least once in his/her lifetime.
1 Pather Panchali – There are chances that you will have heard the name of this movie only if you have been a film student or have lived in the state of West Bengal. For rest of us, Pather Panchali is an obscure name. This movie came out way back in 1955 and was the directorial debut of Satyajit Ray. It won an award at the 1956 Cannes Film Festival and received international acclaim for it's realistic portrayal of the life of a poor Indian. Watch this movie for the simplicity and for the excellent acting and editing. Satyajit Ray gave us a vision of his greatness with this, his first offering..
2 Mughal-e-Azam – K.Asif's Mughal-e-Azam is the definition of an epic movie. Shot on a staggering budget
across 15 years, it featured elaborate costumes and war scenes. The actors were the best of their time – Dilip Kumar, Madhubala and Prthiviraj Kapoor. Who says period movies are just a onetime watch? Mughal-e-Azam has survived the test of time. In 2004, it became the first Indian movie, originally shot in black and white to be converted into colour.
3 Sholay – On 15 August, 1975 came out a movie by the name of Sholay and suddenly Jai and Veeru became the Indian yardstick of true friendship. The Sippys gave us Sholay, which in turn gave us many immortal dialogues like " Kitne aadmi the?" and "Nahe basanti, inn kutto ke samne mat naachna." This film became one of the highest grossing Hindi films of all times, and even today it's DVD's are very popular. The movie's charm lay in a great story, fabulous performances and the birth of a new menacing villain in the shape and form of Amjad Khan. Further Reading : Superstars of Yesteryear Big B – a legend
4 Mother India – Released in 1957, Mother India won itself an enthralled audience along with a nomination for the Best Foreign Language Film of the Academy Awards. Mother India gained an eternal status not only due its heart wrenching story line but also owing to its beautiful music featuring Manna Dey, Shamshaad Begum, Lata Mangeshkar, Asha Bhonsle and Mohammad Rafi. Nargis gave an unparalleled performance as the main character of the film. Lata Mangheskar – A timeless voice
5 Guide – Based on R.K. Narayan's novel of the same name, Guide was produced by Dev Anand and featured Waheeda Rehman and Dev Anand in the lead Roles. It bought exotic locations to the domain of Bollywood. The immortality of this movie is proved by its screening at the Cannes film festival of 2007. Waheeda Rehman's graceful dancing, immemorial music from S D Burman, and superb direction from Vijay Anand all combined to give us a superb film. When Bollywood Dance was traditional Indian dance
6 Deewar – Amitabh Bachhan's personal space in a list pertaining to best of the Indian movies comes from Deewar. The movie revolved around the political muddle of early 1970s. Deewar is one of the movies which gave
Bachchan the angry young man title. It also introduced the anti-heroine (played by Parveen Babi) who is independent and doesn't shy from smoking, drinking or indulging in pre-marital sex.
7 Devdas – There are nearly 10 trichomoniasis allergic to flagyl movies based on Chattopadhaya's iconic novel. Among all of them, the 1955 version, which starred Dilip Kumar as the tragic lover, stands head and shoulders above the others. A Bimal Roy movie, it has a surge of powerful emotions even though it travels at a somewhat slow pace, as compared to modern movies. S.D. Burman's music, Dilip Kumar's acting and Roy's direction combine with dark cinematography to make a movie which captures the pathos and angst of a fallen lover. Superstars of Classic
Mumbai cinema
8 Awaara – Story of an estranged son of a wealthy judge, Awaara opened in 1951. The movie was nominated for Cannes Grand Prize in 1953. Raj Kapoor, Prithviraj Kapoor and Nargis along with the rest of the team gave a wonderful performance which was the reason Time magazine nominated it as the number one film among Hindi films to be treasured. Superstars of Bollywood's earlier days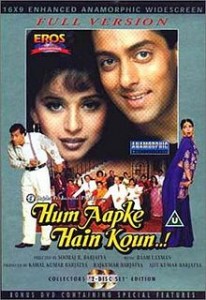 9 Hum Aapke Hain Kaun – Sooraj Bhrajatiya's Hum Aapke Hai Kaun was a depiction of relations between two North India families and the subsequent love that blossoms between Madhuri and Salman. Featuring a staggering number of 14 songs,the music of the film became the rage of the airwaves.There were many reasons why this movie became the immense hit that it was – Madhuriu Dixit's million watt smile and amazing dancing; the eternal story celebrex dosage of boy meets gitl, boy almost loses girl, etc. etc; the perennial feel-good aspect of a story and some great direction. Salman Khan's Top Ten movies Dancing in Bollywood films
10 DDLJ – The popularity of this movie is verified by the fact that I did not use its whole name in the heading and you still recognised the film. Dilwale Dulhaniya Le Jayenge hit the theatres in 1995 and has been running 600 continuous weeks in a Mumbai theatre. Shahrukh Khan and Kajol's eternal romance enthralls and entertains you, even on the zillionth watch. Evergreen Bollywood romances What are you waiting for? Jump out of the couch and rent a DVD. This weekend treat yourself to one of the best of Indian cinema.