Karan Johar and gang have managed to make Katrina Kaif shake her sexy booties in yet another 'item' song. Sheila will now be seen in a dusty, UP-type garb. And her name?
Chikni Chameli.
The song will be shown in the Hrithik Roshan and Sanjay Dutt starrer, Agneepath.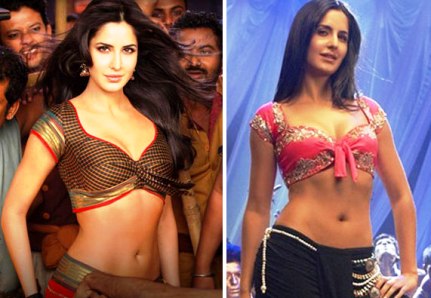 Chikni Chameli Video Trailer
For those of you who came searching for a glimpse of hotness and raw sexuality, here's the preview of Chikni Chameli in Agneepath. This one is a remake of the original Amitabh Bachchan starrer. Katrina will definitely knock the living daylights out of the sex crazed, peace loving  citizens of India. Though the chances of her bettering the dance she did in Sheila Ki Jawaani are slim let's hope Chikni Chameli comes close.
Looking hot ain't she? They say Katrina Kaif has worked really hard to become Chikni Chameli. She didn't want to repeat herself as Shiela which is why she took a lot of tips from Bollywood's original item girl, Helen.
Read more: Katrina Kaif – Her Rise from a being foreign import to a Bollywood staple
More fun facts about Chikni Chameli
The song is not original. Music composers Atul and Ajay Gogavale had earlier composed a Marathi track titled "Kombadi Palali" for a 2006 Marathi film 'Jatra'. They are saying that this one is quite different from the original.
What the hell man? The movie is a remake, we already know but not Chikni Chameli!
Chikni Chameli is supposedly a scintillating dance track choreographed by Ganesh Acharya – known for choreographing songs such as "Chamma Chamma".
Watch the trailer of Agneepath and you'll definitely be looking forward to the movie.