The Indian film industry is really going places in the international cinema these days. On the night followed by the Oscars a list of Top 25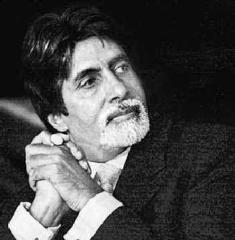 Asian Actors was launched by CNN. It includes names from various parts of the world including countries like India, Pakistan, China, Cambodia, Japan, Korea, Singapore, Malaysia and Thailand.
The Indian film industry has all the reasons to hold their heads high up as the list has 5 Indian names – Guru Dutt, Meena Kumari, Nargis, Pran and the living legend Amitabh Bachchan.
The list also includes 3 Chinese and 2 Pakistanis.
The channel explains, Meena Kumari was the tragedy queen and Guru Dutt had won a million hearts with his intense performances.
Amitabh Bachchan is most loved for his angry, young man image and deep and soulful baritone.
Hats off to Big B! You have made us proud again!