Bollywood has enchanted us and disappointed us, as always, through 2011. On the one hand we had Dabangg, with Salman Khan at his macho best. On the other, we also had our hopes dashed with the rather boring Kites. 2011 was undoubtedly Salman's year – With Dabangg raking in
140,10,00,000, Bodyguard doing
140,93,00,000, and Ready earning a whopping
121,00,00,000. Good films or not, they definitely made Salman Khan a 100+ crores richer!
However. 2011 is gone. Kaput. And there is a slew of new Bollywood movies waiting to be released in 2012.
In 2012, we are going to see a new Aamir Khan movie, two films from Karan Johar and a Yash Chopra presentation after 8 years. These are among some of the highly anticipated upcoming Hindi films and there are sure to be some sleepers which will surprise the trade pundits and the audience alike.
5 New Bollywood Movies we're eager for in 2012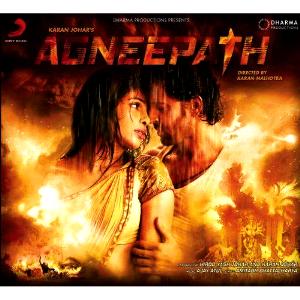 Released on 26th January 2012, Agneepath is a remake of the Amitabh Bachchan starrer of the same name. This one stars Hrithik Roshan as the main protagonist in this . Amitabh's raw performance of a violent man fighting for justice had made the original Agneepath a cult classic. Karan Johar had hoping to recreate the magic of the old film with Priyanka Chopra in the female lead and Rishi Kapoor and Sanjay Dutt in the negative roles.
Student of the Year
Student of the year is a Karan Johar film. One which does not have Shahrukh Khan in the lead. What? Wait. How did that happen?  2012 will see the unexpected happening with this comedy presentation from Karan Johar's applecart, starring Siddharth Malhotra in the lead. The other stars are Varun Dhawan, David Dhawan's son and Alia Bhatt – Mahesh Bhatt's daughter. With such great lineage behind them, and with Vishal-Shekhar as the music directors, Karan is hoping to have a winner in his hands.
Read more about Student of the Year.
Talaash
Aamir Khan's next Bollywood film, titled Talaash, is being directed by Reema Kagti. Talaash also stars Rani Mukherji and Kareena Kapoor as the lead heroines.
The first stills of Talaash have shown a dapper Aamir Khan in a police uniform and a handle bar mustache – something that he's been flaunting in various commercials and public appearances, and that is enough to have his female fans drooling in anticipation!
Expected to be released in June 2012, not much is known about Talaash. However, Aamir Khan films have a strong history of success and invariably create ripples in Bollywood due to their high standards and focus on entertainment.
Barfee
An odd name for a film – we wonder what it signifies!
One of the big banner films being released in May 2012, Barfee is going to be Anurag Basu's attempt to recoup from the losses of Kites. Priyanka Chopra is believed to have entered into a mental asylum in order to prepare for her role of a mentally challenged person. Ranbir Kapoor is a deaf and dumb person in Barfee, and Ileana D'Çruz, an actor from Tollywood is the narrator of the story. Anurag Basu is a thinking man's director and with this film he should give us something out of the ordinary.
Yash Chopra's untitled film
Yash Chopra combined with the king of romance Shahrukh and actors like Katrina Kaif and Anoushka Sharma – do you need anything else to give you a great romantic film to touch your heart? A R Rahman and Gulzar will provide the extra touches and as Yash Chopra himself has said – "This film is about love and nothing else, a film which has an old soul but a young heart". After Veer Zaara, eight years ago, we are looking forward to some more of the Yash Chopra magic.
Heroine
This upcoming Hindi movie is being directed by none other than Madhur Bhandarkar (of Page 3 fame). Kareena Kapoor had been initially asked to play lead role but being the heroine she is, she refused the offer. The reason was that she wanted the script to be altered and Mr. Madhur B didn't want to. Later, Aishwarya Rai signed the contract shot some scenes but shortly after that, Abhishek Bachchan impregnated her with his seed. Later, Kareena was approached with the altered script to which she finally agreed.
Heroine is expected to be launched by the end of 2012.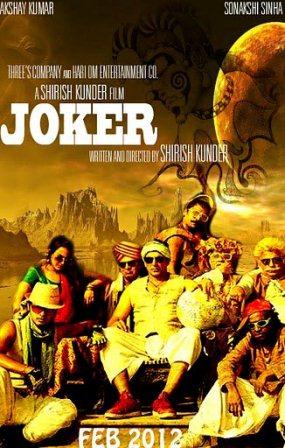 Joker
Bollywood is improvising a lot these days and this time they have improvised by planning to produce a film using 3D technology. The movie is Joker and it is directed by Shirish Kunder. Joker is a big budget movie with Akshay Kumar playing the lead role. Akshay's lady love in this movie is played by Sonakshi Sinha. Joker is still in the production phases and nothing much can be said about its release except that the movie will be a screen-scorcher.
Rowdy Rathore
Rowdy Rathore, another Akshay Kumar and Sonakshi Sinha starrer, is another highly anticipated upcoming Hindi movies that is slated for release in 2012. Rowdy Rathore is being directed by Prabhu Deva who also has the blockbuster hit Wanted to his fame. After a long time, Akshay Kumar is coming back to the genre which gave him recognition in Bollywood – action. Rowdy Rathore is reportedly a full blown Bollywood action film.
 Once Upon a Time in Mumbai 2
Once Upon a Time in Mumbai will return with its second part in 2012, the sequel hit top rates during 2010. All the lineup of actors have been changed for the second part, this means if you are expecting to see the stars of the first part, then it is better to skip the thought. Instead of Emraan Hashmi, Akshay Kumar will be playing Dawood Ibrahim with Sonakshi Sinha and Illeana D'Cruz. This movie will most likely be released in the mid of August this year.
There are many other new Bollywood movies in the pipeline – sequels of Kya Kool Hain Hum, Dhoom, Dabangg, Krissh, Once Upon A Time in Mumbai and Housefull among others. All that we are able to see in our crystal ball right now is that this is going to be an interesting year, and entertainment shall be the flavour of the year.